Rundl hydroelectric power station
(Vecchia centrale elettrica di Rotondo)
Photos from 2007 and 2023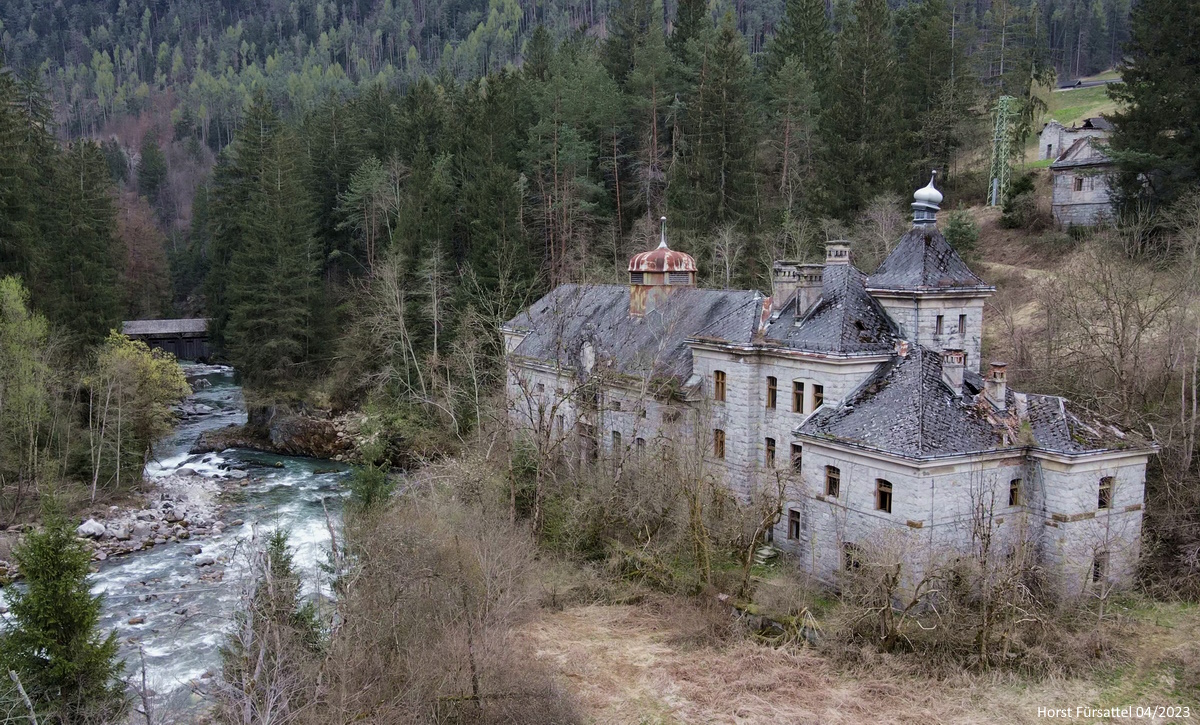 The abandoned hydroelectric power plant is located in the Rienz Gorge, near Brixen (Bressanone), South Tyrol.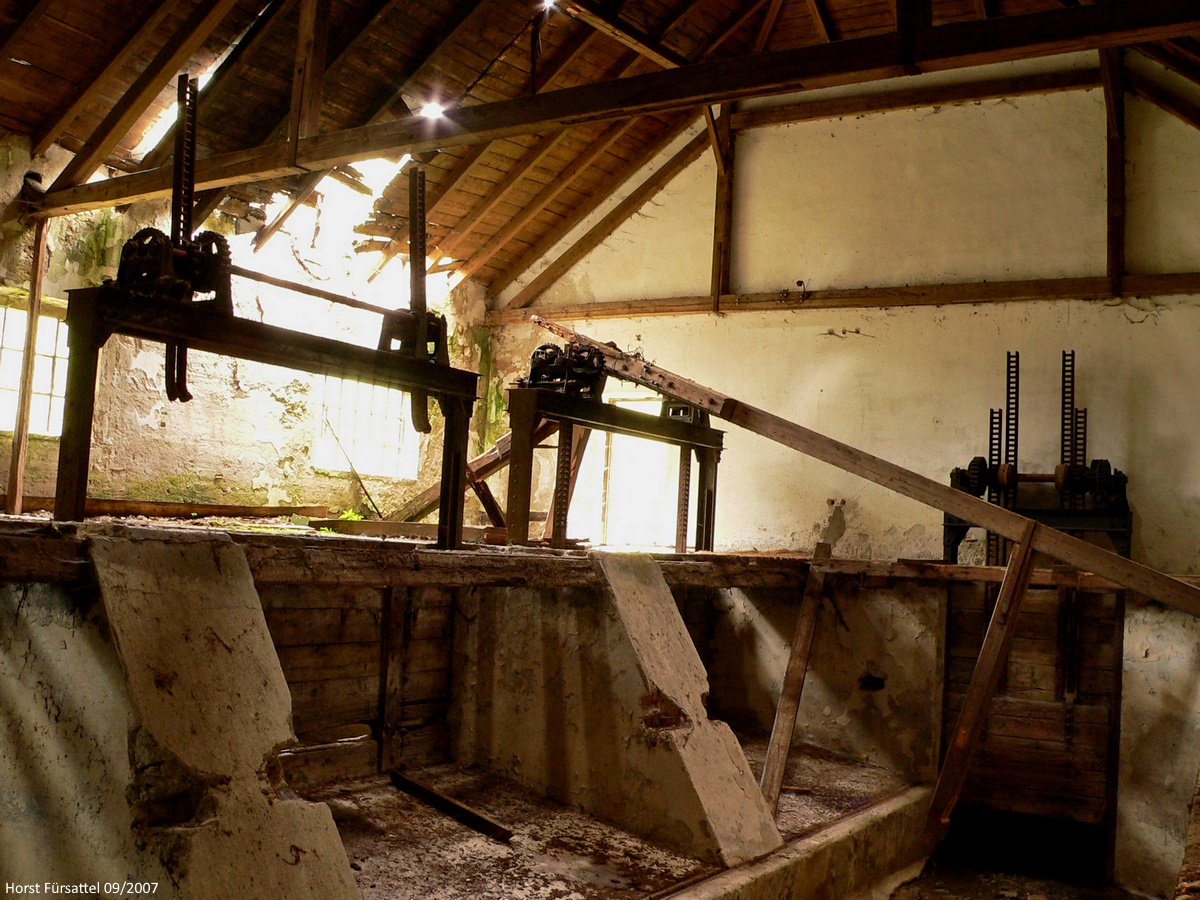 The water of the Rienz River was distributed on the downpipes to the turbines.
The picture is from 2007, meanwhile the roof has collapsed and the channels are buried with debris.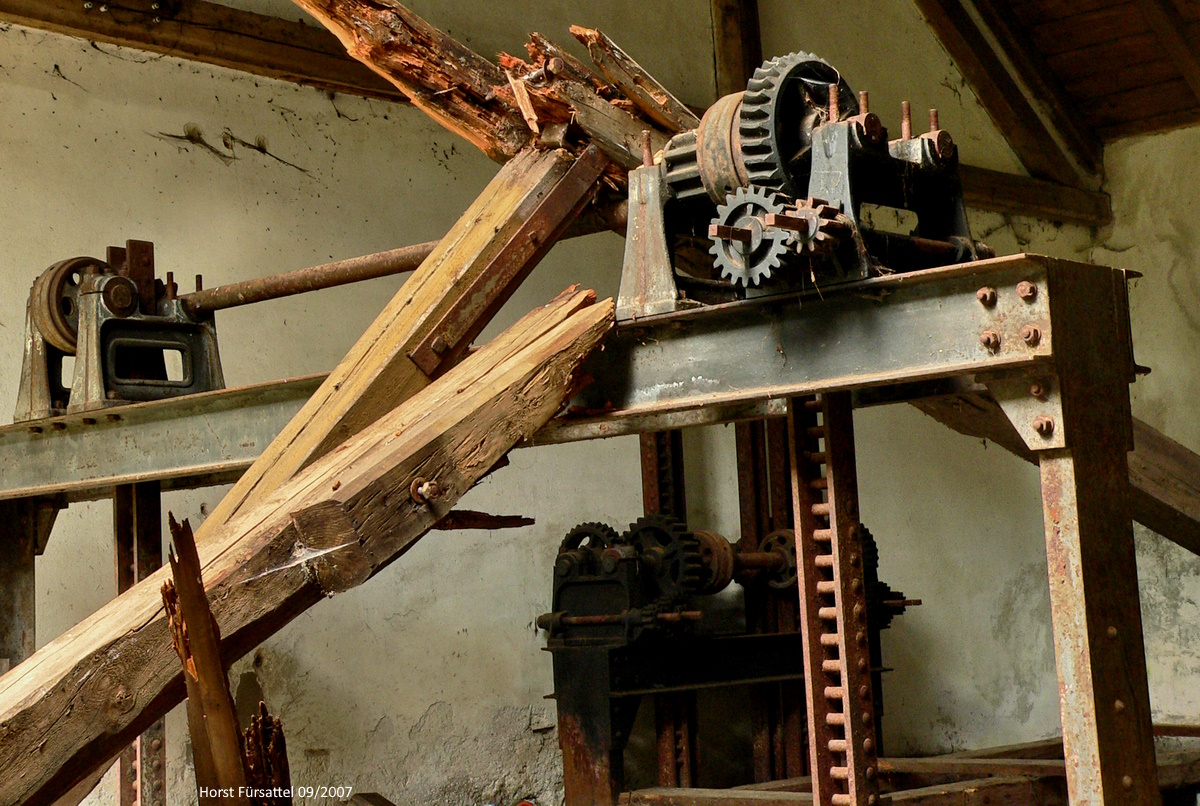 Gate mechanism at the downpipe.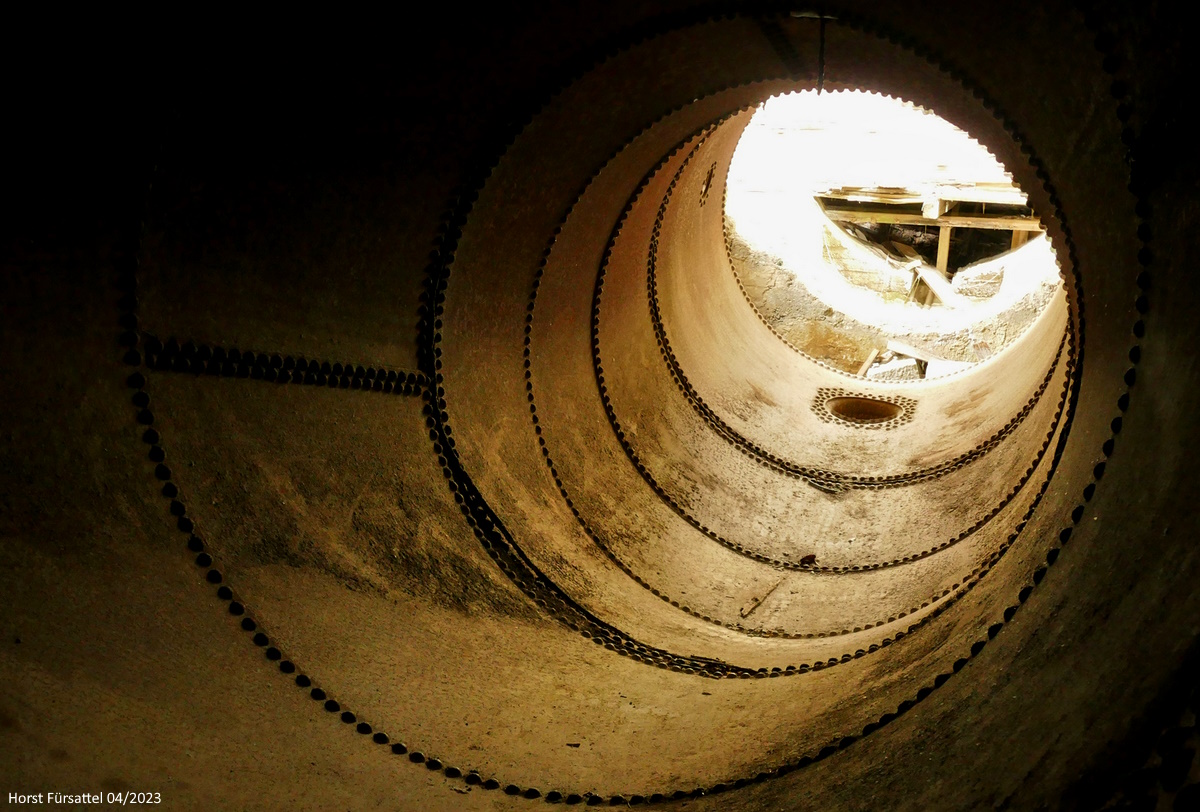 The mouth of a downpipe into the powerhouse.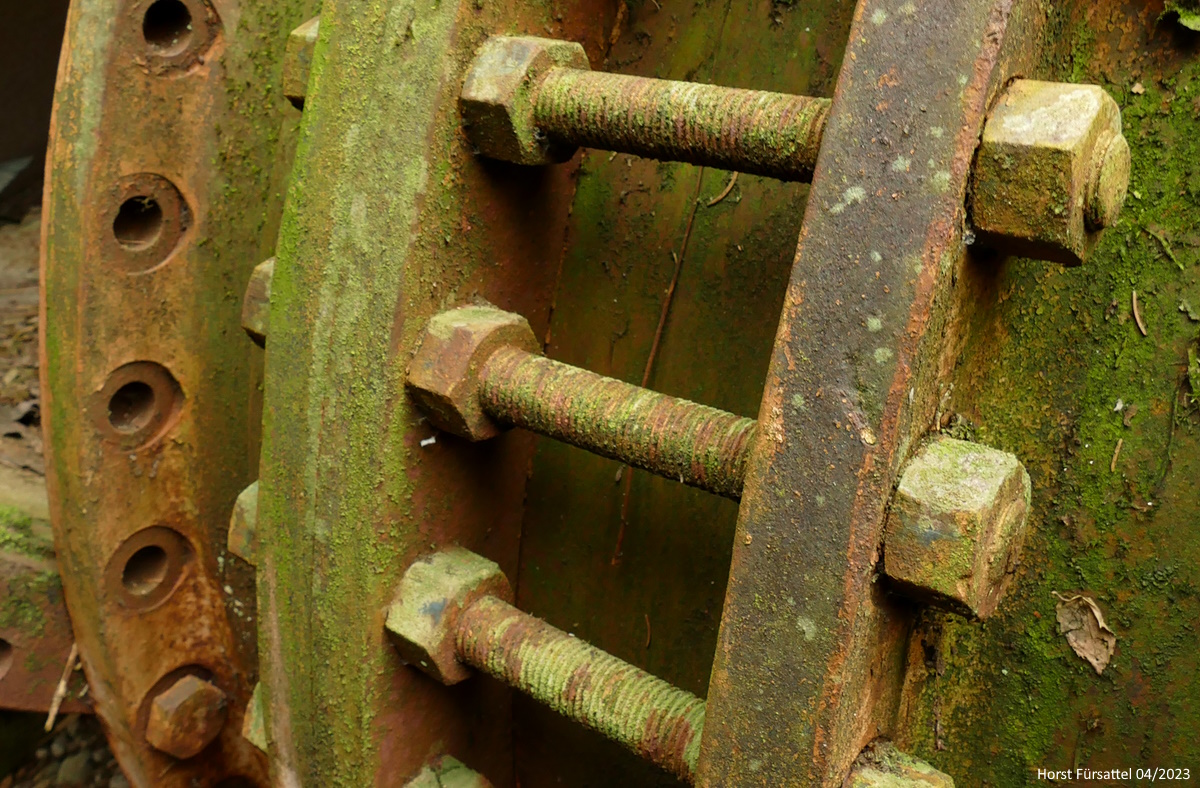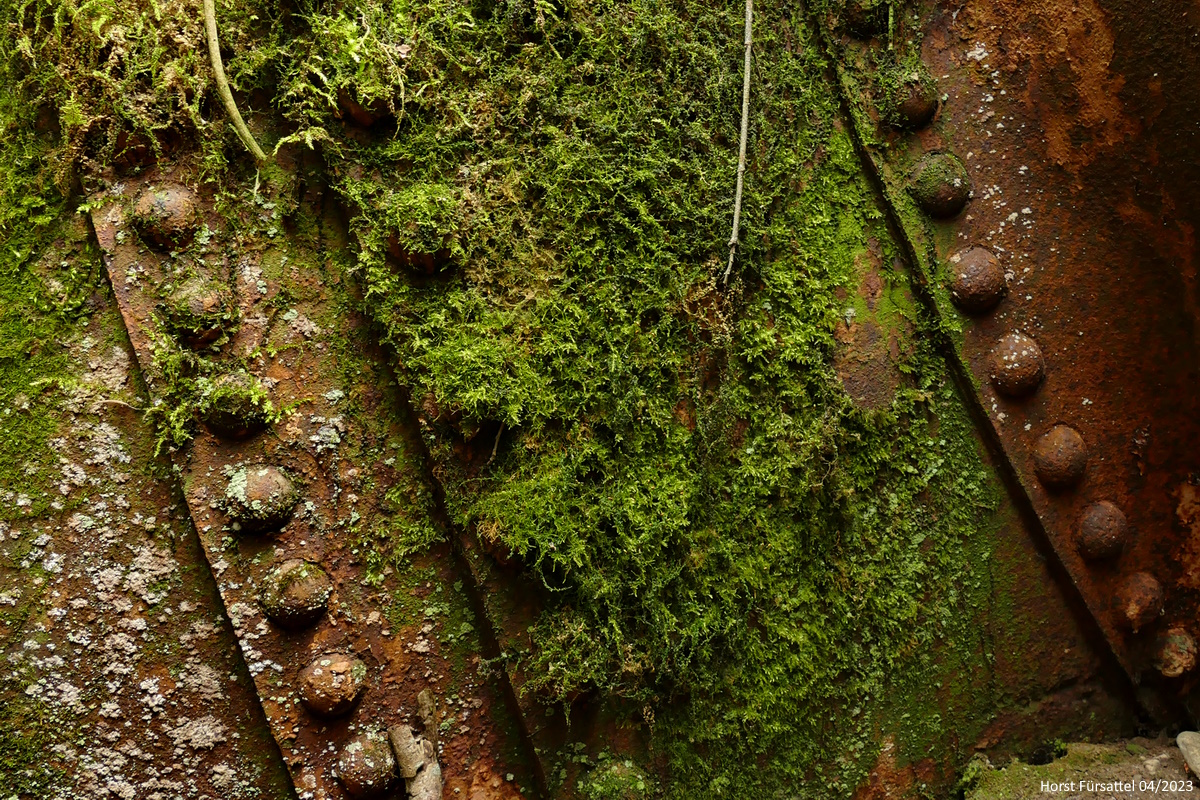 Riveted connections, state of the art around 1903.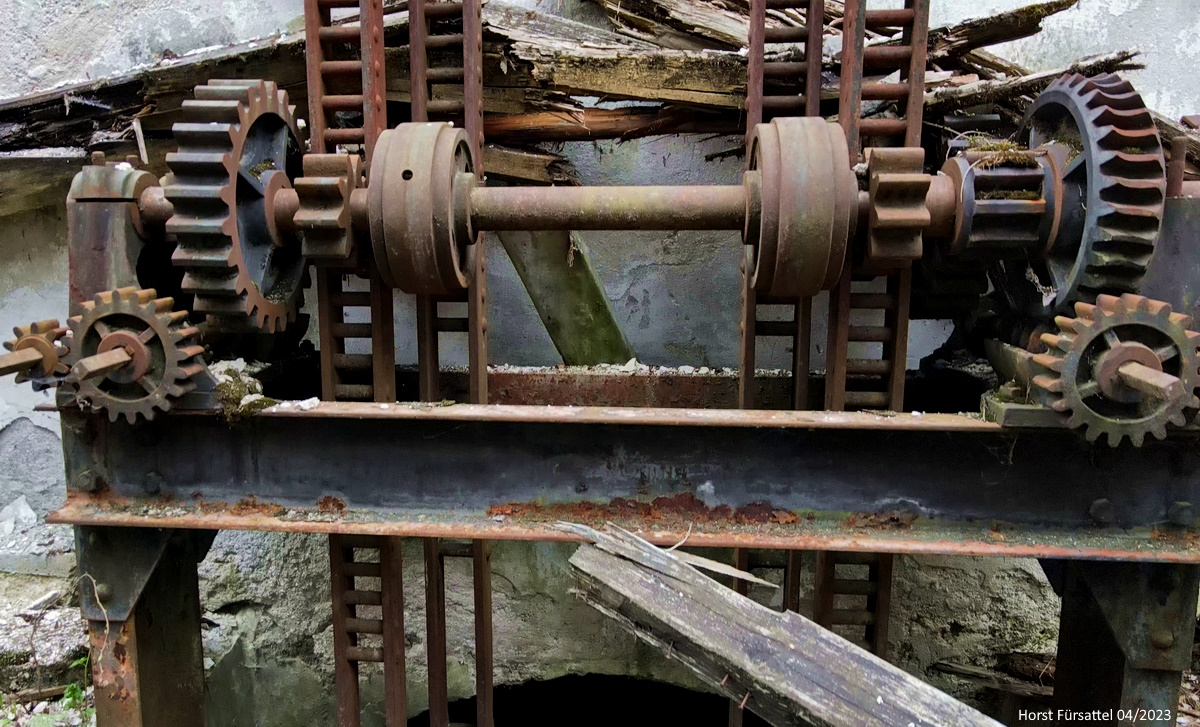 Transmission of the spillway gate.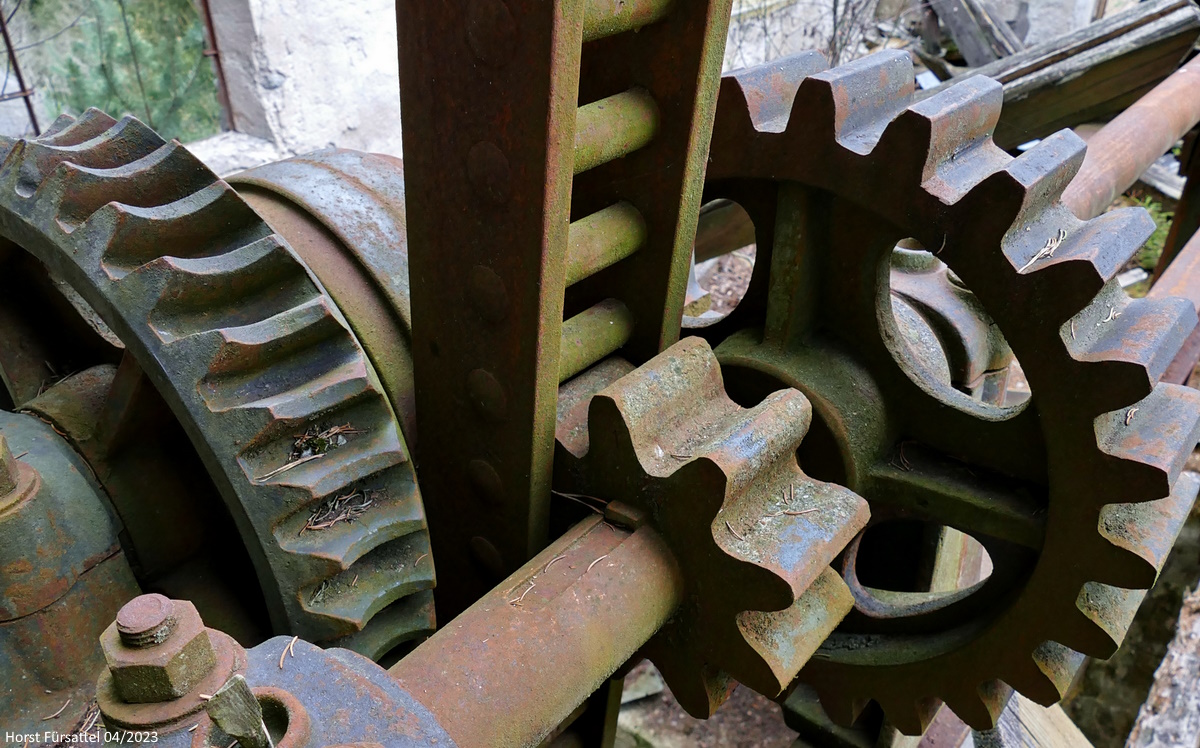 Wedge connection at the sprockets.