Albula, Schynschlucht 1980, 1982
Die frühere Wildwasserstrecke von Tiefenkastel nach Sils im Domleschg
The former white-water section from Tiefenkastel to Sils im Domleschg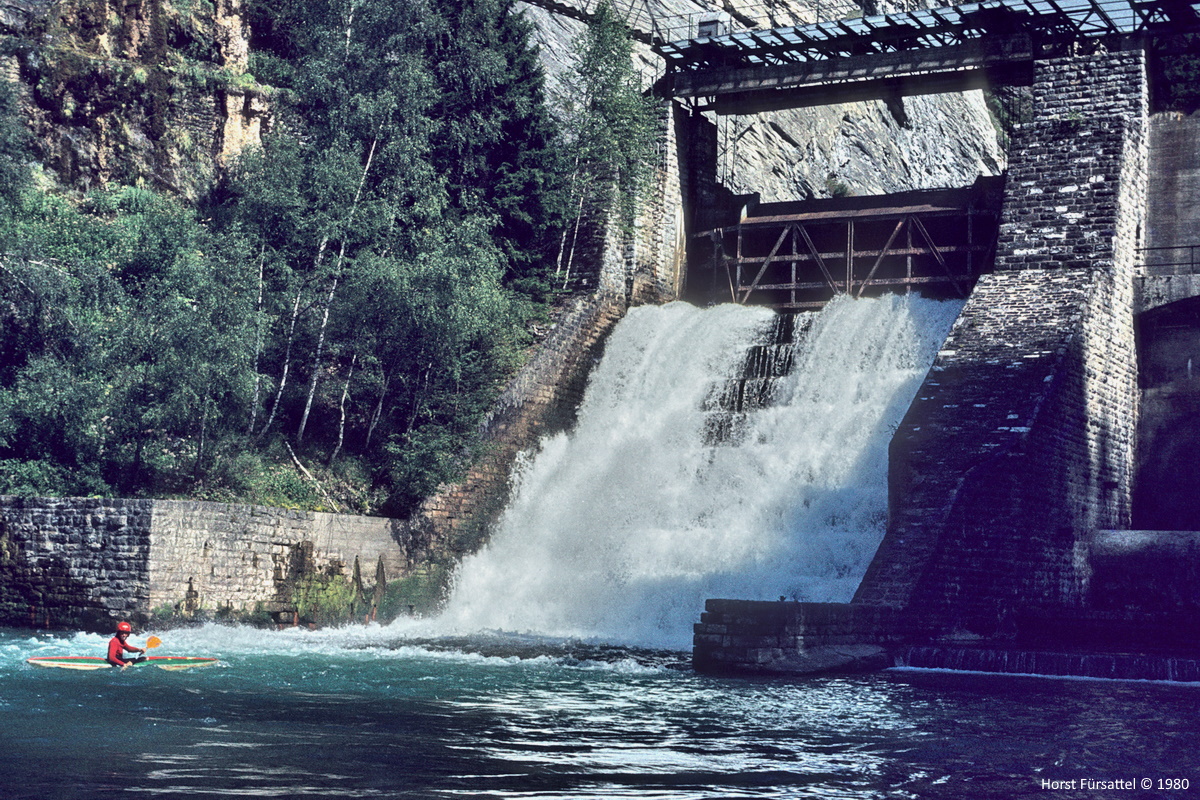 Das historische Stauwehr "Nisellas" an der Albula unterhalb Tiefenkastel. Es wurde 1983 beim Bau der neuen Staumauer des Solis-Stausees abgebrochen.
The historic "Nisellas" dam on the river Albula downstream of Tiefenkastel. It was taken down in 1983 during the construction of the new Solis reservoir dam.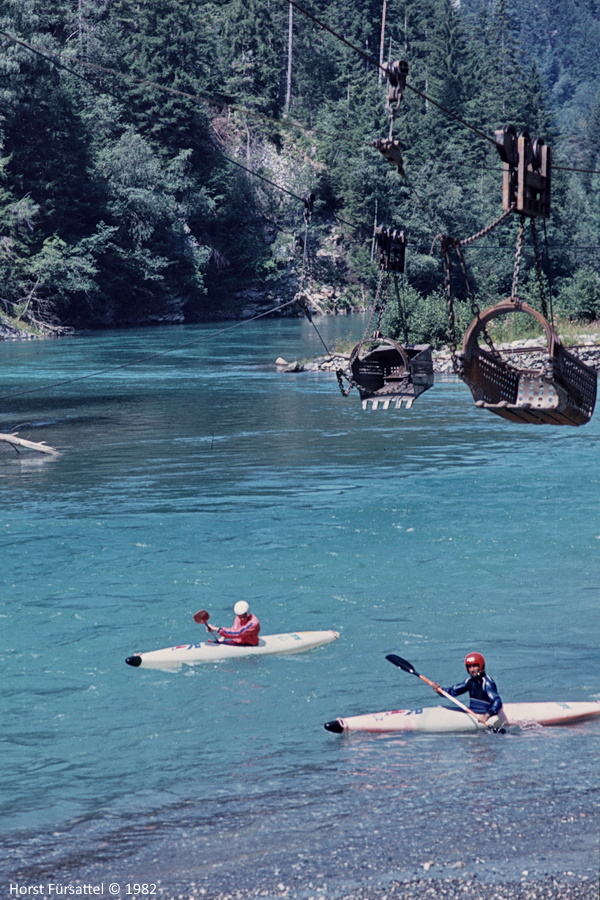 Kieswerk Tiefenkastel. An Werktagen sollten Paddler auf die hochschnellenden Zugseile der Körbe achten.
Tiefenkastel gravel plant. On workdays, paddlers should watch out for the baskets' hauling ropes snapping up.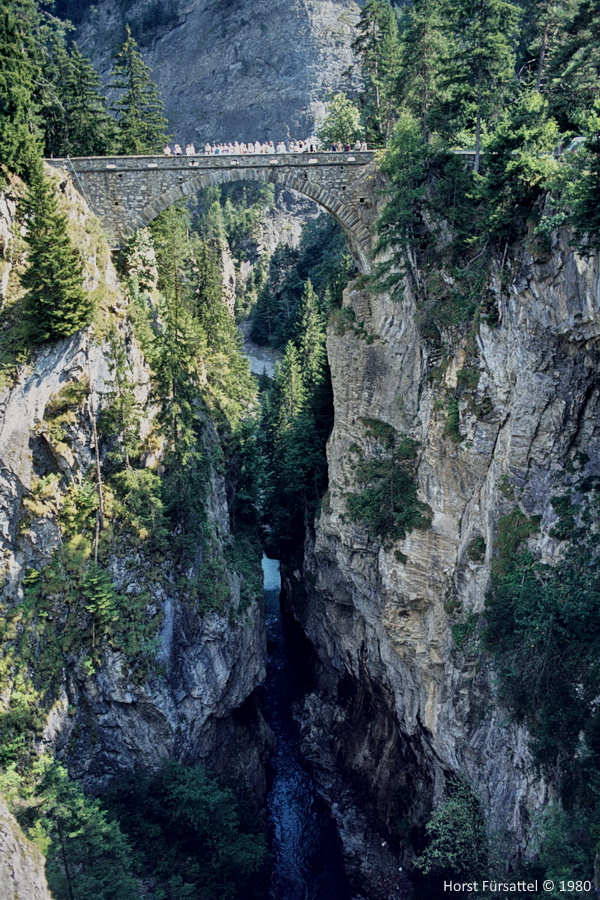 Touristenattraktion "Alte Soliser Brücke"
Tourist attraction "Old Solis Bridge"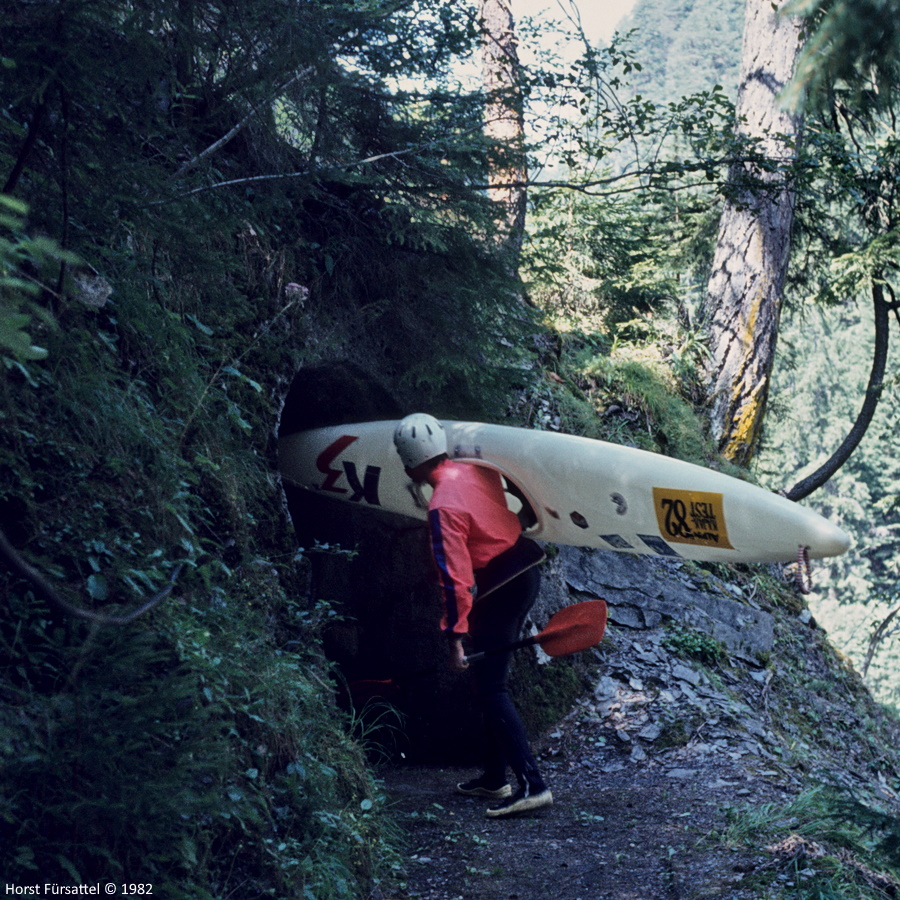 Das alte Nisellas-Stauwehr konnte man durch diesen Stollen umtragen.
This gallery made it possible to portage around the old Nisellas dam.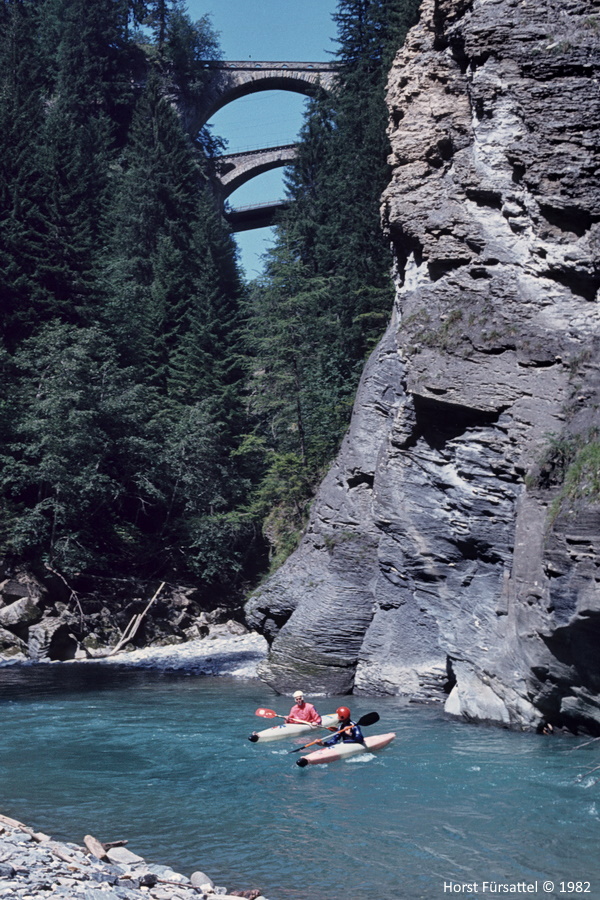 Die Soliser Brücke, das Soliser Bahnviadukt und die Brücke für den Straßenverkehr.
The Solis bridge, the Solis railroad viaduct and the bridge for the road traffic.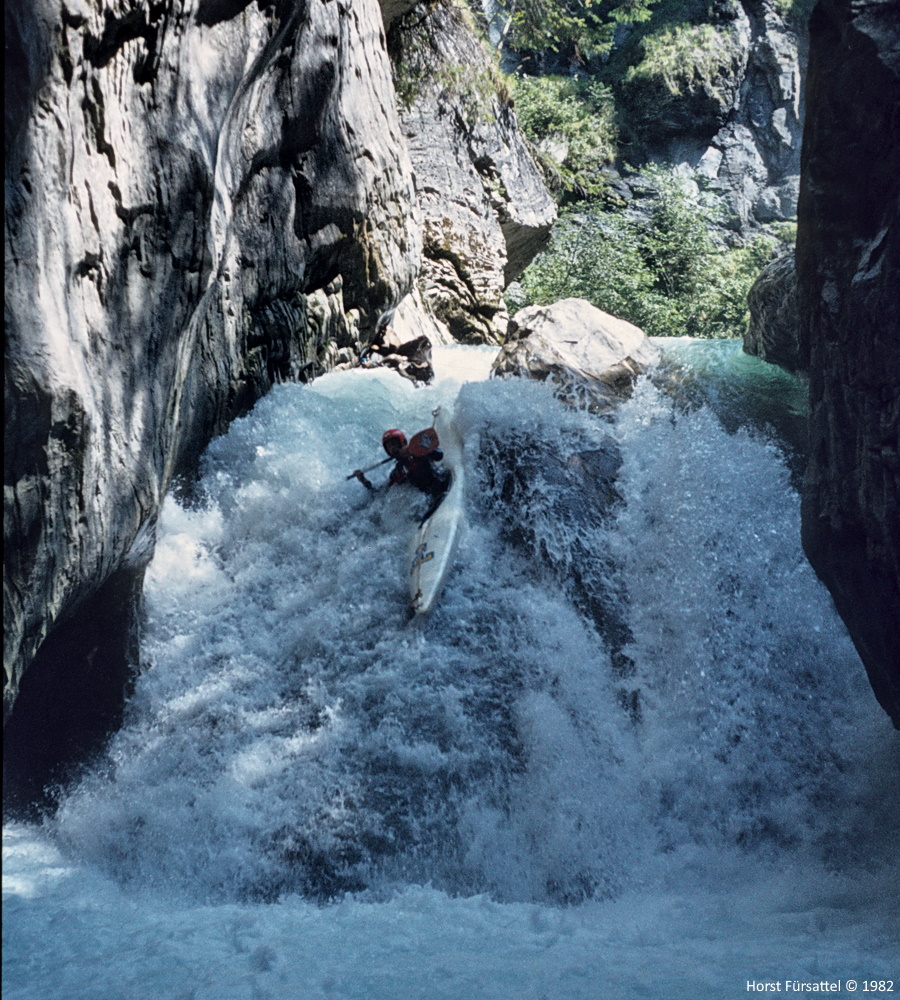 Wasserfall unter der Soliser Brücke. Paddler: Manfred Eder
The fall under the Solis Bridge. Paddler: Manfred Eder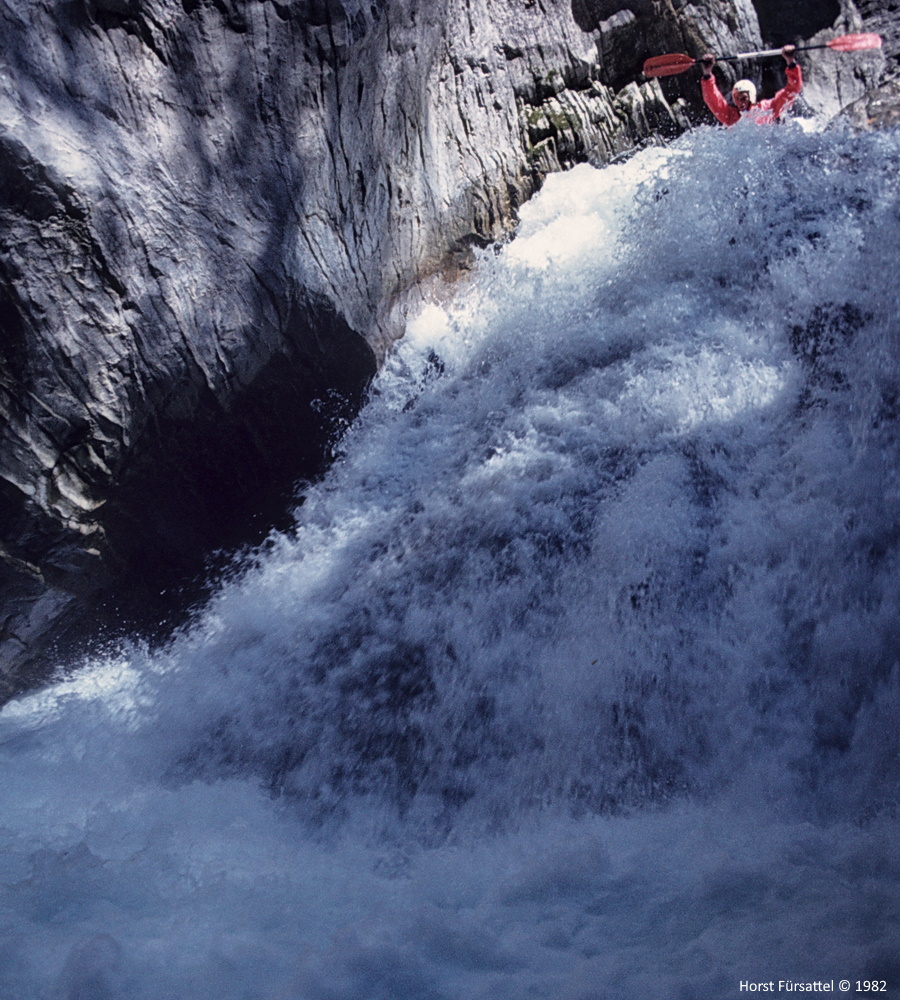 Jörg Salomon am Wasserfall unter der Soliser Brücke
Jörg Salomon entering the fall underneath the Solis Bridge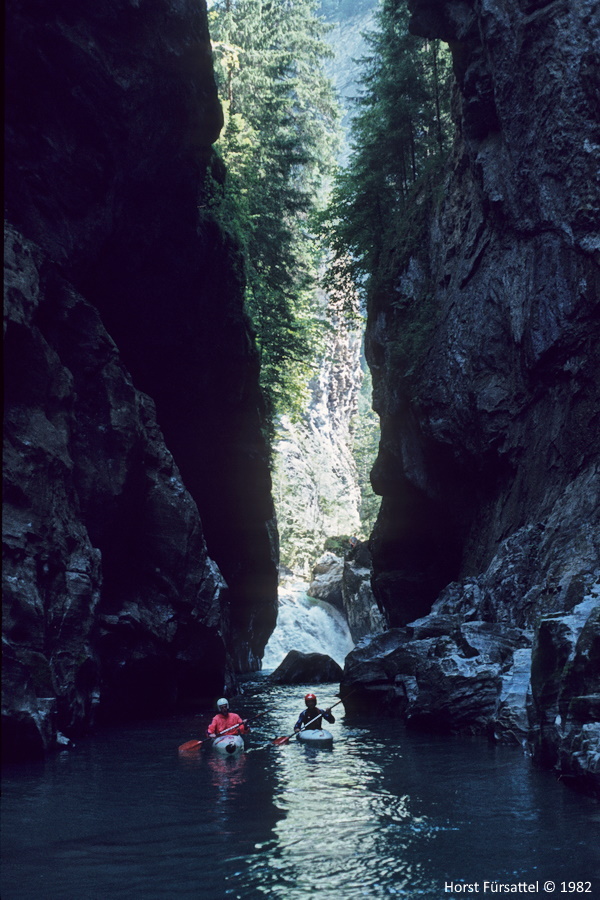 Nach dem Wasserfall geht es ein Stück weit ruhig durch die Schlucht.
After the waterfall the Albula runs quietly through the canyon.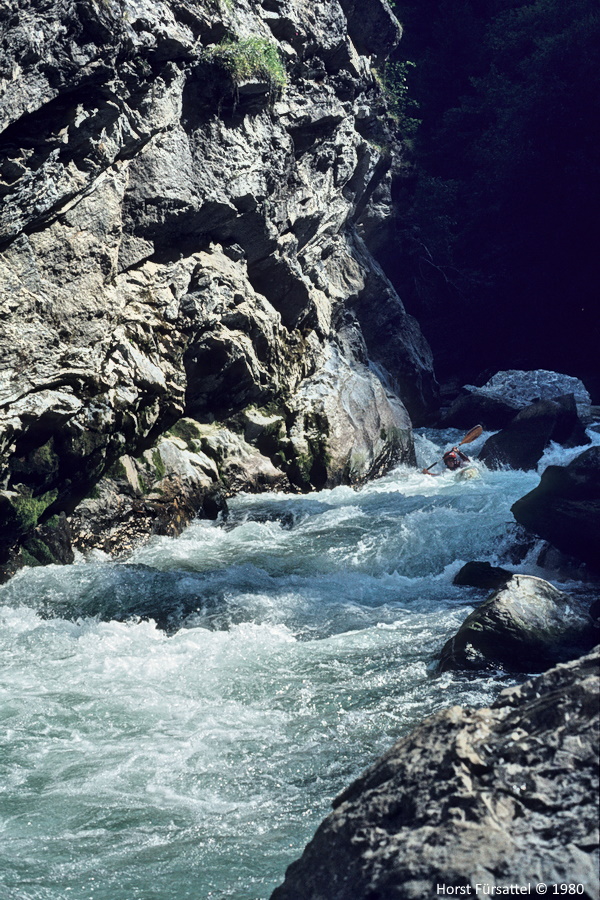 Jörg Salomon in der Schynschlucht am Albula
Jörg Salomon is paddling in the Schyn Gorge of the Albula River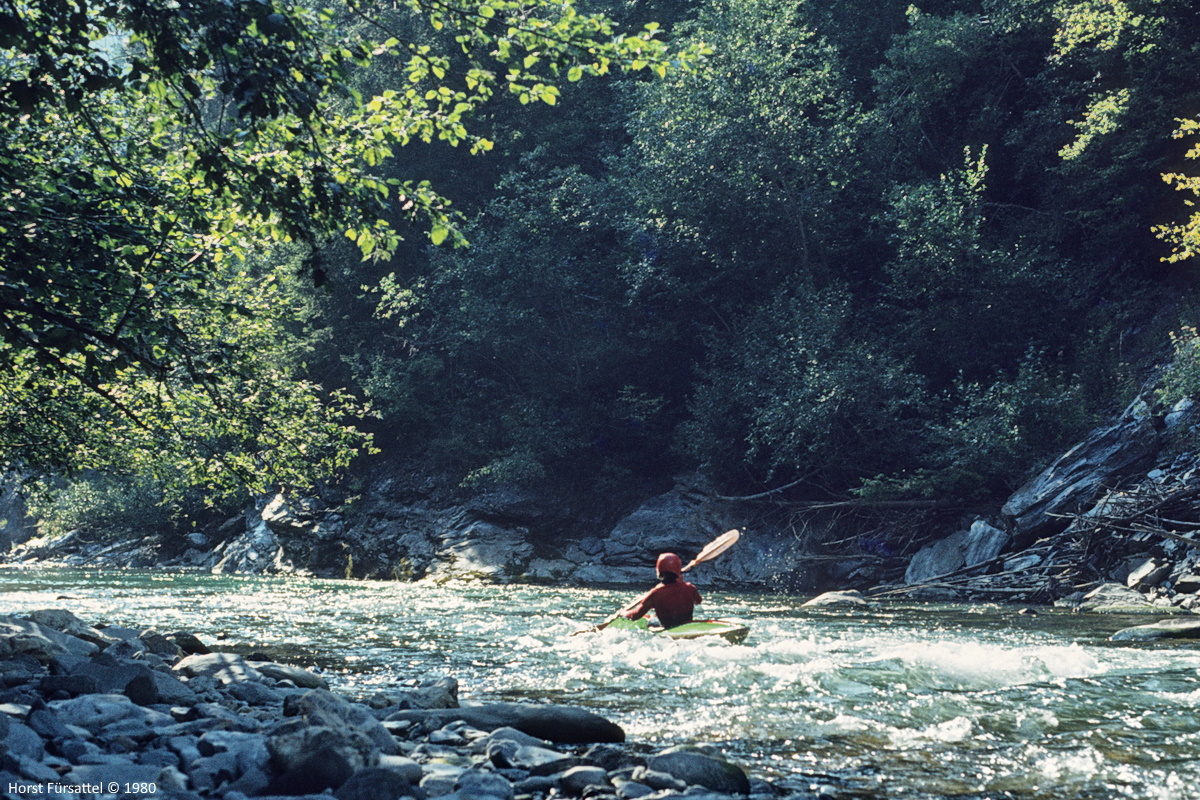 Die Schynschlucht entführte den Paddler in eine einsame, wilde und großartige Landschaft.
The Schyn Gorge introduced the paddler to a solitary, wild and magnificent scenery.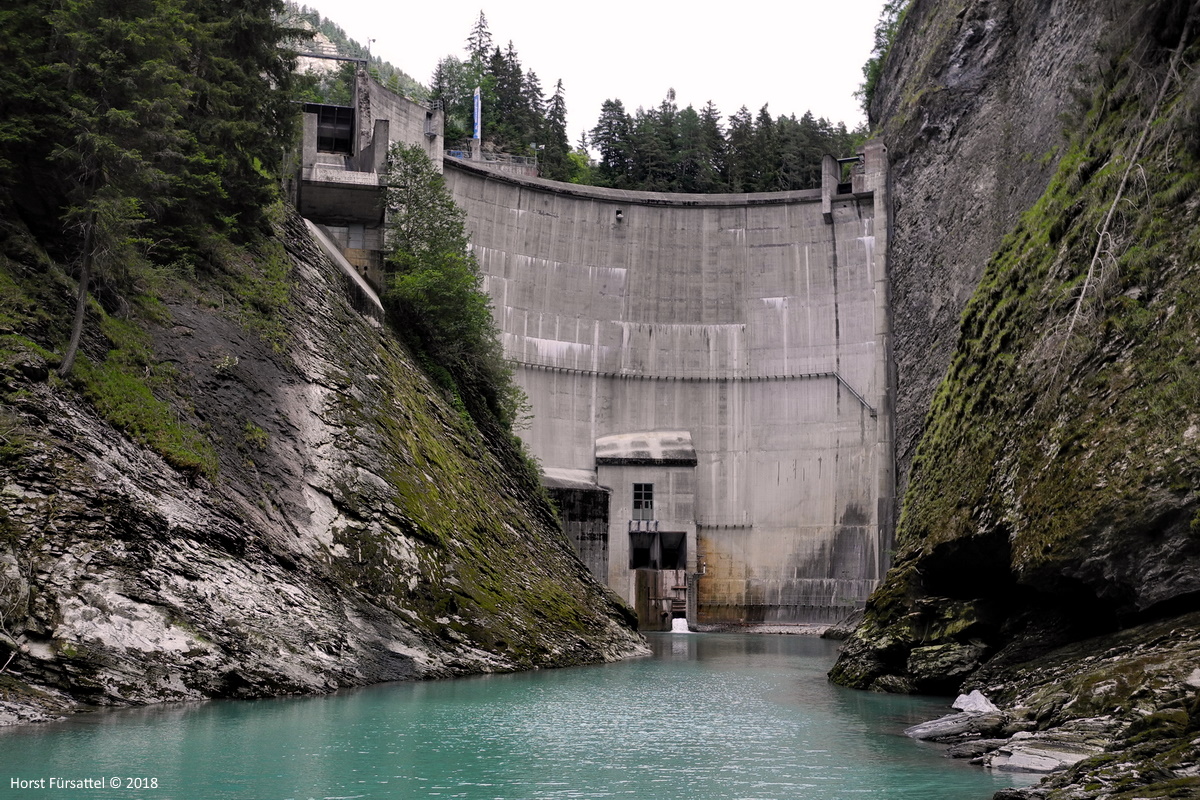 Dieser Damm wurde von 1983-1986 kurz oberhalb des Solis-Wasserfalls gebaut. Seitdem ist es sehr schwierig, den richtigen Wasserstand zum Paddeln unterhalb der Staumauer zu finden.
This dam was built just above the Solis waterfall from 1983-1986. Since then, it is very difficult to find the right level of water for paddling below the dam.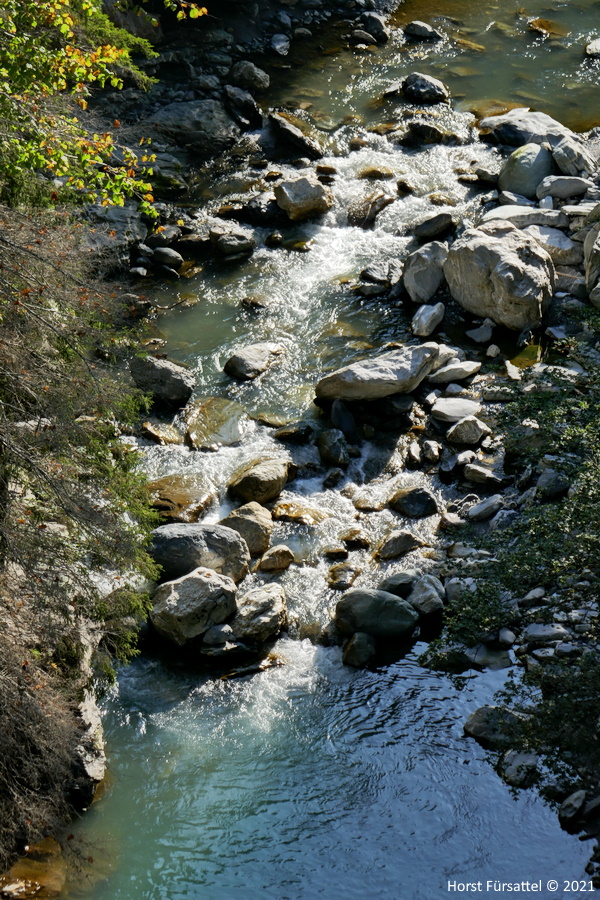 Unterhalb des Solis-Stausees ist heutzutage meist nur ein erbärmlicher Rest Wasser im Flussbett
Nowadays, below the Solis dam is usually just a poor rest of water in the riverbed.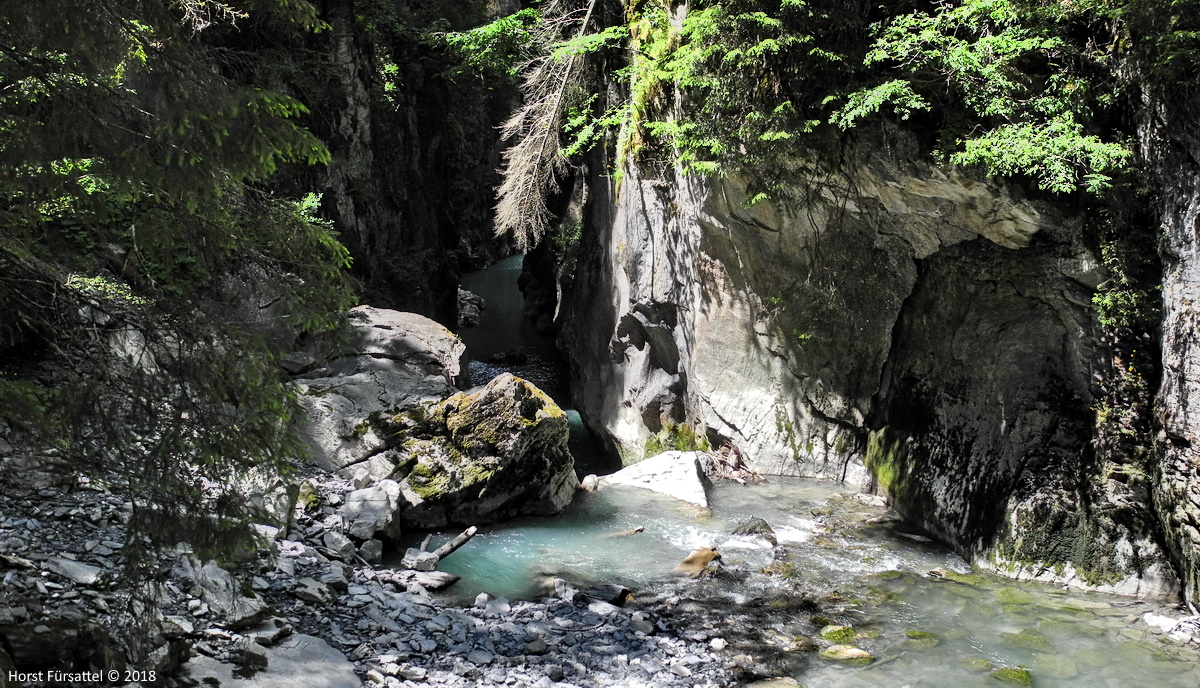 Dieser Felsbrocken unter der alten Solis-Brücke bildet bei höheren Wasserstand den Solis-Wasserfall.
This boulder below the old Solis Bridge creates the Solis Waterfall when the water level is higher.